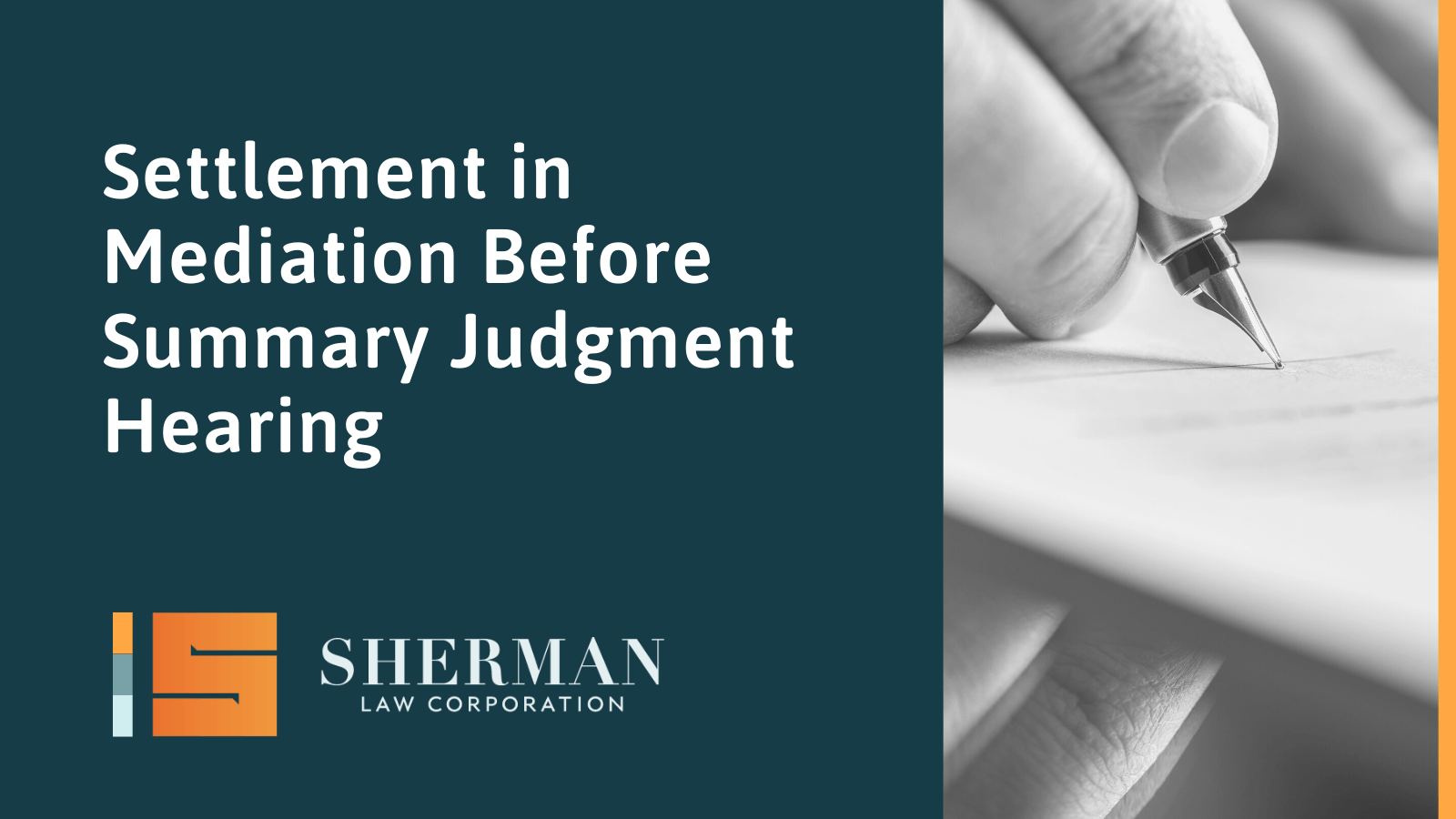 Settlement in Mediation Shortly Before Trial in Hard-Fought Disability Discrimination and Wrongful Termination Case:
Plaintiff was a former employee who was denied an extension of her leave of absence, after exhausting her family leave, and granting her disability leave for more than seventeen months.  Each time she submitted medical certifications stating that she would be able to return to work and perform the essential functions of her job by a date certain, she requested an extension, which was granted at least six more times. Plaintiff sued the Defendants for disability discrimination, failure to reasonably accommodate her disability, failure to engage in the interactive process, retaliation, disability harassment and failure to prevent discrimination and harassment.
The Defendants filed a motion for summary judgment requesting that the Court dismiss her claims as a matter of law.  Defendants contended that the Plaintiff's claims for disability discrimination and failure to accommodate failed because she was not a "qualified individual," and therefore, could not even bring these claims. Even if she could, the Company had accommodated her for seventeen months which was beyond reasonable. In addition, the Company stated a non-discriminatory reason for terminating her employment that Plaintiff could not overcome by producing any evidence, let alone, substantial evidence, as required by law, that her termination was a pretext for unlawful discrimination.  In addition, defendants argued that her failure to engage in the interactive process claim failed because she was not released by her physician to return to work in any capacity, therefore, there the claim did not even apply.  Further, defendants contended that Plaintiff was not subjected to any unlawful harassment based on her own admissions at deposition and in written discovery responses. Moreover, there was no basis for maintaining a failure to prevent discrimination claim where there was no finding of discrimination.
Even if she could prevail on any of her claims brought under the FEHA, defendants valued her recovery, at best, as insignificant. A finding of mixed motive precluded her recovery for damages, back pay, order of reinstatement and possible attorneys' fees; her emotional distress damages were negligible; any claim for economic damages were compromised by her own unclean hands and failure to mitigate her damages; and she did not meet the requirements to pursue punitive damages against Defendants.
The case was resolved prior to the hearing on defendants' motions for summary judgment.
For more information, feel free to call Lisa Sherman at (323) 488-2087 or email lisa@sherm-law.com.